In honor of the newly created National Adaptive Sports Month we wanted to highlight the business that started the initiative. We recently sat down with Keith W. Jones, President & Chief Executive Officer of ABC Medical, a national provider of urological, ostomy, wound care and incontinence supplies. ABC Medical is a national leader in supporting and advocating for adaptive sports and has the mission To Do Well by Doing Good by giving back to the community through adaptive sports.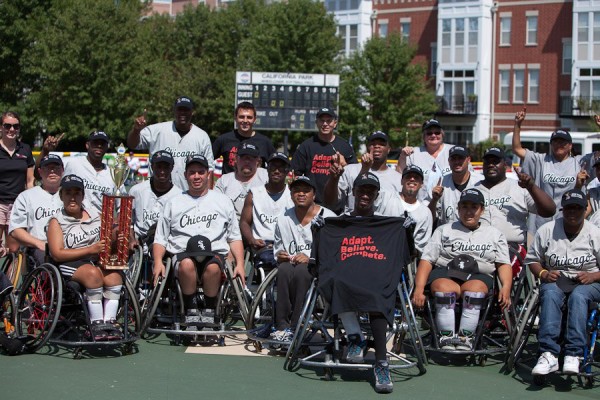 Tell us about ABC Medical and what the company does. 
From a business perspective, ABC Medical (ABC Home Medical Supply) is a national provider of urological, ostomy, wound care and incontinence supplies (durable medical equipment or DME provider). We work with urologists, rehabilitation hospitals, spina bifida clinics and insurance companies, as well as directly with individuals, to provide medical supplies that we deliver directly to individuals' homes. We also coordinate individuals' insurance benefits and medical documentation to ensure their products are covered. We pride ourselves in providing exceptional service to the customers we are fortunate to have the opportunity to serve every day.
However, where we are a Different Kind of DME is in our mission, To Do Well by Doing Good. We focus our efforts on giving back to the community we serve by taking a leadership role in supporting and promoting adaptive sports. This effort includes:
Sponsoring, supporting and, at times, organizing adaptive sports events throughout the U.S. In the past 12 months alone, ABC Medical participated in over 200 adaptive sports events covering just about every type of adaptive sport or activity held: basketball, rugby, tennis, lacrosse, sled hockey, bowling, softball, track and field, golf, archery, ballroom dancing, outdoor activities such as mountain biking, hunting, fishing and spina bifida walk and rolls.
Supporting and organizing clinics in local communities, introducing basketball and cheerleading and supporting summer camps and festivals that are focused on introducing adaptive sports/athletics/activities.
Sponsoring national adaptive sports programs: National Wheelchair Basketball Association, National Wheelchair Softball Association, American Wheelchair Bowling Association, Wheelchair Lacrosse USA and the University of Alabama Adapted Athletics and we sponsor the annual ABC Medical Intercollegiate Basketball Tournament held at the University of Alabama.
Providing a monthly Virtual Support Group where we bring in thought leaders and content experts to discuss various topics: past topics have included adaptive gardening, traveling, adaptive sports, 23rdAnniversary of the ADA, and Relationships-Reconnecting among others.
Creating the ABC Medical Bridge Program where we hold a 1-2 hour session at a rehabilitation hospital/Spina Bifida clinic throughout the U.S. with the goal of generating interest in getting involved in adaptive sports/activities. The program does not end with the session, instead we also provide a Resource Guide and dedicated support to help individuals find an activity/sport of interest to them. Following the session, we speak with interested participants via telephone at least 6 times over 6 months, helping them find a local organization to get involved with, performing research for them and also coordinating a Peer Mentor that can also be there for support. The goals of this program are awareness around the endless opportunities to get involved, the resources available and to positively impact their physical, emotional and psychological well-being. We also present, in the session, a video we developed that encapsulates the mission of getting people active (http://www.abc-med.com/videos).
We see our role as two-fold: operate a DME business that provides exceptional, honest and quality support to our customers while also supporting adaptive sports events, growth of adaptive sports participation and increased awareness of the benefits of being involved in adaptive sports.
What's the mission of ABC Medical?
ABC's Mission is To Do Well By Doing Good. We will achieve our mission by:
Adapt to the ever changing medical supply industry by investing in our people and systems to provide exceptional service and programs and products despite constant reimbursement pressures and challenges.
Believe that without our customers, ABC Medical does not exist. Each customer is an important member of the ABC Family and deserves our care, compassion and support every day, every conversation and in every package we ship.
Compete endlessly not only in providing exceptional service, but in supporting the community we serve.
Adapt. Believe. Compete.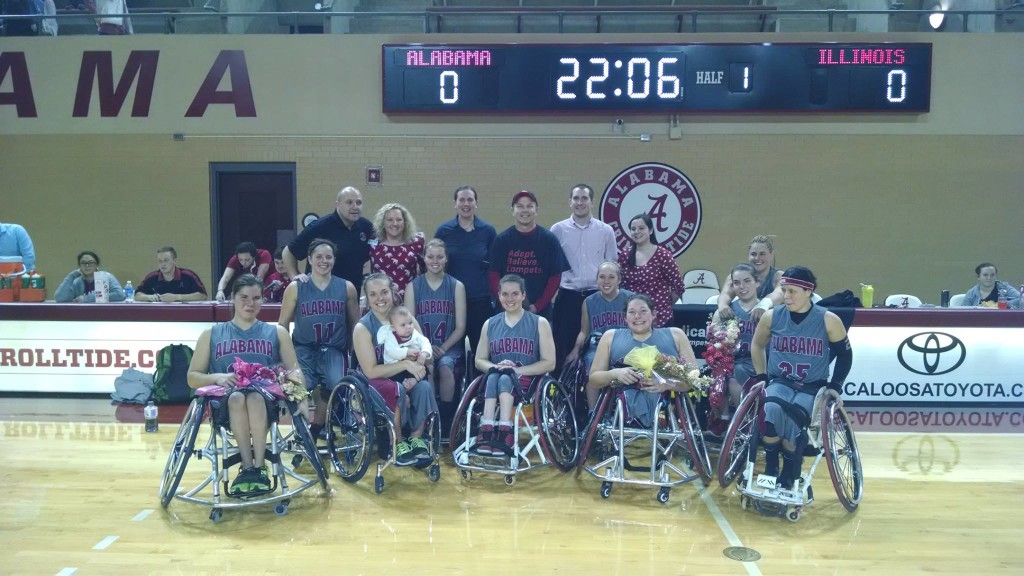 Why do you think adaptive sports are important and how do you see your role in this community? 
We know that adaptive sports are important because we have witnessed the transformative impact on individuals and their families that have become active in an adaptive sport or activity. From the 14 year old paralyzed boy who never thought he could play a sport again, to the 40 year old paralyzed man that didn't think life was worth living or the 60 year old man that was paralyzed at 19 and went on to be a 9-time Paralympic medalist and one of the greatest wheelchair basketball players ever. Adaptive sports provided the catalyst to live, to socialize and to adapt, believe and compete again. We speak and meet with adaptive athletes every week and talk about their lives and hear a recurrent theme, over and over: getting involved in adaptive sports has been life changing and in some cases, life-saving.
We see the role of ABC Medical, as it relates to adaptive sports, as an organization that has an obligation to help drive growth in the awareness and support of adaptive sports both nationally and locally. Many adaptive sports organizations operate on a local or regional level or specific to one sport/activity. As a result of what we have witnessed in the power of adaptive sports, and by operating in a national footprint and creating unique programs and resources for the same individuals that would benefit greatly from participating in adaptive sports, we hopefully can get more people aware of all the great resources, support and options that are available, then drive to increase participation in adaptive sports, as well as increase the financial support of these organizations.

What adaptive sport are you most passionate about and why?
There isn't one adaptive sport we are more passionate about over another. Every adaptive sport or activity can provide a positive impact to individuals. Some people are just not into "team" sports or intense competition; however, exercise, dance, yoga, fishing or any activity that gets people out and on the move, enjoying the outdoors, physical activity and social interaction will provide meaningful benefits to the individual. In particular, though, we love to see the children competing in adaptive sports and the smiles and emotions that are produced as a result.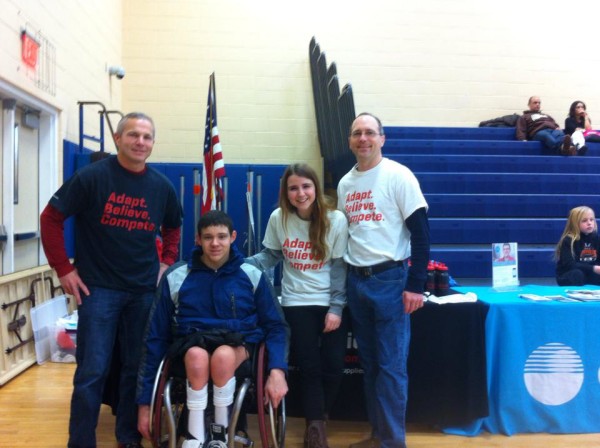 What do you see as the future for adaptive sports?
Unlimited. 10 years ago there was little, if any, TV coverage on the Paralympics. The past Paralympic games had unprecedented coverage; however, it was still very limited. If we can get more people to attend or witness an adaptive sport event, so they can see the competitiveness and sheer talent of these athletes, the growth in interest for adaptive sports will continue to rise. Prior to getting involved, we thought there were not many organizations in existence dedicated to adaptive sports. We were wrong! There are hundreds of organizations and thousands of participants. We need to find a way to unite all of them to jointly raise awareness, invite the community-at-large and introduce these sports at a younger age. There is a great movement going on now with Athletics For All  who focus on introducing inclusive athletics at the interscholastic level. In addition, more universities are starting adapted athletic programs and adding sports to existing programs, thereby providing scholarship opportunities for kids and bridging community-based athletics to college level and Paralympic level programs. Initiatives such as these, along with national and community-based awareness will ensure a strong and growing future for adaptive sports.