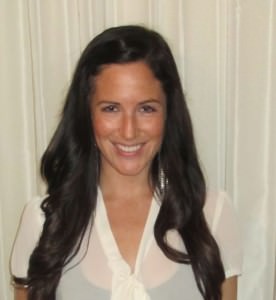 Katie Leimkuehler, the producer of Fresh Tracks, is the granddaughter of Paul Leimkuehler and wants to share his inspiring story with the world. She originally wrote the screenplay for Fresh Tracks and decided to turn it into a documentary.
Katie Leimkuehler, the founder and CEO of Leimkuehler Media, is an expert social media consultant and coach who advises and empowers business and individuals on the best social media strategies and demonstrates how to take their social media to the next level. She has over seven years of experience coaching corporations and showing them how to implement a winning social media strategy by providing the tools and techniques to launch, grow and manage their social media presence. She has spoken at Chicago Social Media 2013, Coldwell Banker, KI's NeoCon Social Media Webinar, among others.
Katie previously was the Social Media Director for International Studies Abroad where she oversaw and led successful social campaigns including new Twitter Chats, #ISAchat, and managed the company's 40+ student blogger program. She was also the Manager of Social Media and Communications at the International Interior Design Association and prior to that was a Journalist and Community Manager at the Chicago Tribune.
Katie is the co-author of the book series Shy Town Girls, works as a professional writer, blogger, and social media strategist. She has been a contributing writer for several publications including The Sun Times, Networlding,  Built in Colorado, Social Media Today, Lifehack, and Technori.
She received her MFA in fiction writing from Roosevelt University in 2011 and her BA in creative writing and journalism from Miami University of Ohio in 2007. Feel free to contact her at katieleimkuehler@gmail.com.