Founder, Entrepreneur & Visionary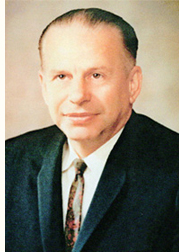 When Paul E. Leimkuehler, a second lieutenant during World War II,  lost his left leg above the knee during fighting in the Battle of the Bulge he took matters into his own hands. While recovering at McGuire General Hospital in Richmond, Virginia, he convinced the hospital staff in the limb lab to put his mechanical engineering skills to work by  helping them create braces and fabricate artificial legs. It wasn't long before he fabricate his own prosthesis and discovered his calling. Leimkuehler worked with Blair Hanger in the limb and brace shop for nine months while completing his rehabilitation. He shared insights on adjustments that improved the fit, comfort, and effectiveness of prostheses.
After being discharged, Leimkuehler studied at University of California, New York University, and Northwestern University, and founded Leimkuehler Limb Company in 1948 that still serves patients today. Leimkuehler was one of American Board for Certification in Orthotics, Prosthetics and Pedorthtics's early certified prosthetists. He started PEL Supply Company,  (the name was derived from his initials), which was one of the first companies to provide quality prefabricated parts and supplies to other orthotics and prosthetic facilities and distribute them.
His three sons, Jon, Bob, and Bill, joined him as practitioners and each own their own orthotics and prosthetic companies in Cleveland,  Leimkuehler Orthotic and Prosthetic Center, Inc. and  Leimkuehler Inc. and Union Orthotics & Prosthetics Co. in Pittsburgh. His daughter, Paulette Vaughn, ran PEL Supply as executive vice president, co-owned with her brothers until they sold the company in 2013.

A Dedication to Learning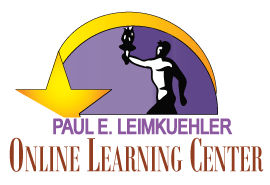 Leimkuehler was an active member of the orthotics and prosthetics field. In 1959, he was president of the  American Orthotic and Prosthetic Association (AOPA) and in 1968 was the president of the American Board for Certification in Orthotics, Prosthetics and Pedorthtics (ABC) and served as president of the Ohio State Rehabilitation Association. He continued to support the field with the launch of the Paul E. Leimkuehler Online Learning Center with The American Academy of Orthotists & Prosthetists.  He was also appointed to the Prosthetics Research Board of the National Academy of Sciences in 1957.
Leimkuehler never stopped sharing his knowledge of the industry and was a sought-after speaker who gave numerous lectures and presentations on advances in prosthetics.