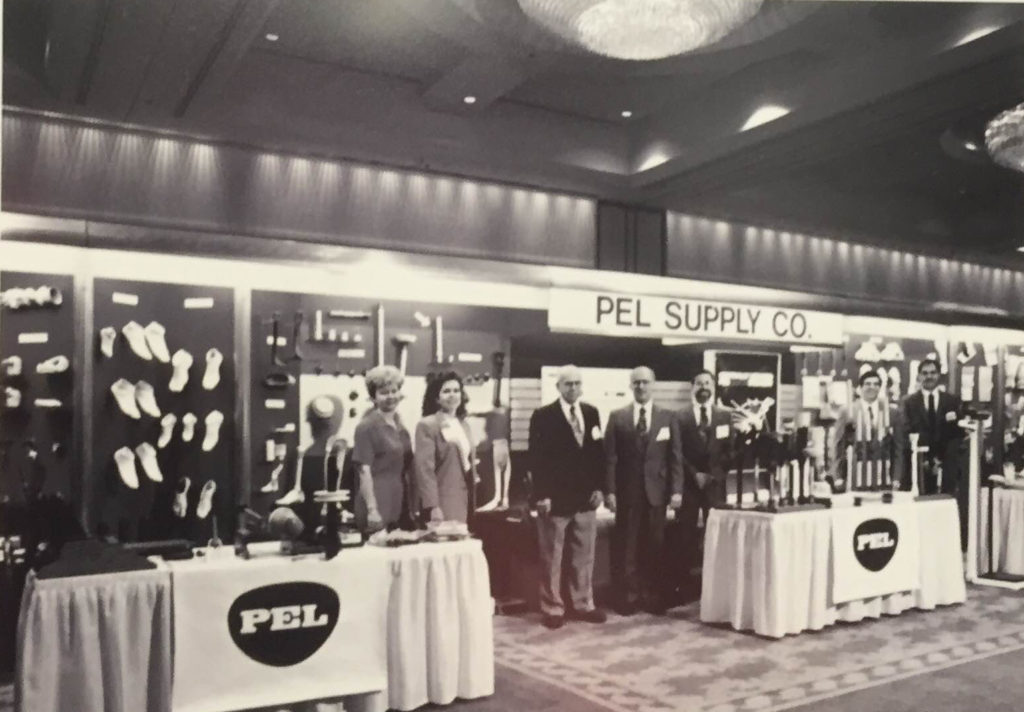 When the United States entered World War II, thousands of young men made untold sacrifices for their country. My grandfather, Paul Leimkuehler, was one of them. A 1938 graduate of West Tech High School in Cleveland, Ohio, my grandfather fought in the Battle of the Bulge as a second lieutenant in the U.S. Army and lost his left leg above the knee–an injury that would change the course of his life.
While recovering, Paul became interested in prosthetics, which had so suddenly become a part of his life. Before he had even left the hospital, my grandfather had persuaded the hospital staff to let him help in the limb lab, creating braces and artificial limbs for other patients. Soon, he had created his own prosthesis and developed a passion for the industry.
When he returned home to Cleveland in 1948, my grandfather founded Leimkuehler Limb Company, which still serves amputee patients today, and a decade later he founded PEL Supply Company, one of the first companies to make and distribute orthotics and prosthetics parts.
But the new change in his life wasn't restricted to business. My grandfather had always been an athlete.  Before the war, he had been a champion speed skater, and he wasn't going to let his handicap stop him from being active. After trying various amputee sports, he found his calling in amputee snow skiing in 1956. By attaching mini skis to the ends of crutches, he created the sport of Three-Track Skiing in the U.S. and co-founded the Three-Trackers of Ohio. He was the first U.S. amputee skier, and he used this sport to help others. While he manufactured his customized outriggers, he didn't patent the design to keep the cost low for other amputee skiers.
Paul was a respected leader in the fields of prosthetics and adaptive sports. During his life, he headed such organizations as the Ohio State Rehabilitation Association, the American Orthotic and Prosthetic Association (AOPA), and American Board for Certification in Orthotics, Prosthetics and Pedorthtics (ABC). He has continued to be recognized for his good work, being inducted into the U.S. Ski Hall of Fame and posthumously inducted into the National Disabled Ski Hall of Fame and the Ohio Veterans Hall of Fame. This year he will receive yet another recognition of his accomplishments. He will be inducted into West Tech High School's Hall of Fame on September 26, 2015 for his distinguished contribution to the handicapped of society.
As my grandfather always said, "It is isn't what you lost, but what you have left that matters."  (Click to Tweet!) I am proud that my grandfather's legacy will be immortalized in yet another way this September, and I hope many others are inspired by his story. For more information on the event, visit http://www.westtech.org.